About Pure Living
REAL ESTATE / INTERIOR PHOTOGRAPHY
HEADSHOT PHOTOGRAPHY
Are you a real estate agent and have you just acquired a beautiful villa and do you want to display and sell it as well and as quickly as possible? Or are you an interior designer or stylist who has just decorated a penthouse beautifully. Of course, you need to have this styling in your portfolio. Or are you the manager / owner of a holiday property and do you still need striking images to rent out your beautiful property? Or do you own or run a shop or restaurant? Then of course you need to take pictures of your property!
Real estate photography is the most effective solution for a quick sale or rental of properties for real estate agents and owners, for capturing beautiful designs by architects …
Have you thought about how you present yourself to your (potential) customers?
As an entrepreneur, it is very important to present yourself authentically to your customers. Thanks to your personality and appearance, your potential customers often become your most loyal customers, because they see a potential click! It is therefore very important to present yourself professionally online using professional portrait photos. My portrait photography is all about capturing your personality, emotions and your profession.
As a photographer, I am happy to help!
I am Joke Van Eeghem, wife of Bram and mother of my son Noah (5 years). We have been living back in Belgium since August 2019 after a 7-year adventure on the beautiful exotic island of Curaçao. Since 0, I have been able to develop my passion in my own company Divi Design and have learned all the ins and outs about the different branches of photography. One of my favorites was (and still is) real estate and interior photography. I used to dream of becoming an architect. However, it has never come to this, and it has come to this! Because photography is my absolute passion. The combination of photography with architecture is therefore the perfect recipe for me. I am happy with beautiful houses, cheerful of unique interiors and homes are for me above all a great source of inspiration.
As an extension to real estate photography I also offer portrait photography, specifically aimed at entrepreneurs. I love to capture your personality on photo, so you can attract your ideal customers to you.
In Curacao I photographed as a regular photographer for Curacao Exclusive (holiday rentals of Luxury villas in Curacao), BNB Manager (management of holiday properties), Airbnb (all well known), LaVida Curacao (Magazine about life in Curacao), Real Estate Caribe and Caresto Tophouses (Brokers). Thanks to these clients I have visited several homes / hotels and restaurants and been allowed to photograph. As a result, I have developed my own style with extra attention to detail, the right lighting and a beautiful finish, so that I can display every place with its unique atmosphere in the best possible way.
I have also had several entrepreneurs in front of my camera, which has allowed me to get to know very interesting people and to help them with their online presence.
I am available as a real estate/interior photographer and I can also create a 360 degree virtual tour for you. A real estate photo shoot is possible from €150,-. A portrait photo shoot is possible from €75,-. I live in Vilvoorde and work in all over Belgium. I am happy to come in your direction for photographing your property(s). Feel free to take a look at my portfolio to see if my photography style fits your assignment. If you have any questions, don't hesitate to contact me.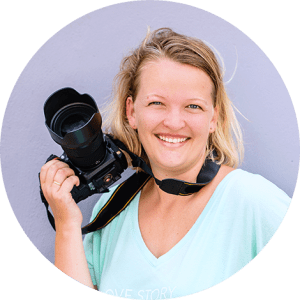 Blog
READ MY RECENT ARTICLES
Deze kleinschalige residentie is gelegen in het centrum van Edegem en omvat 3 appartementen. Dit appartement, gesitueerd op de 2de verdieping, geniet een zeer comfortabele afwerking en is perfect instapklaar. Dankzij de grote raampartij geniet de leefruimte met volledig
Let's work together
TELL ME MORE ABOUT YOUR PROJECT
I would very much like to be your real estate/interior photographer!
Feel free to send me an email with all your questions or to record an appointment.
I look forward to working with us!
Let's Talk.
CONTACT DETAILS
Find Me.
Address
Koningslosteenweg 28, 1800 Vilvoorde, Belgium