Real estate and interior photography
Are you
Broker
(interior) architect or stylist
Manager / owner of a holiday property
owner or operator of a shop or restaurant?
And do you need professional real estate photos? Then you have at the right place at Pure Living Photography!
Real estate photography is the most effective solution for a quick sale or rental of properties for real estate agents and owners, for capturing beautiful designs by architects …
As a photographer, I am happy to help!
I am Joke Van Eeghem, wife of Bram and mother of my son Noah (5 years). We have been living back in Belgium since August 2019 after a 7-year adventure on the beautiful exotic island of Curaçao. Since 0, I have been able to develop my passion in my own company Divi Design and have learned all the ins and outs about the different branches of photography. One of my favorites was (and still is) real estate and interior photography. I used to dream of becoming an architect. However, it has never come to this, and it has come to this! Because photography is my real passion. The combination of photography with architecture is therefore the perfect recipe for me. I am happy with beautiful houses, cheerful with unique interiors. Homes are a great source of inspiration for me.
As an extension to real estate photography I also offer 360 degree photography & virtual tours. And I work with Michael van Aedronix for dry photography. Besides real estate photography I also offer portrait photography
Do you need a professional photo shoot several times a year? Then be sure to take a look at the subscription options.
Do you want to know all the ins & outs about real estate photography? This can be done during a 1 in 1 real estate photography workshop! Be sure to take a look here!
In Curacao I photographed as a regular photographer for Curacao Exclusive (holiday rentals of Luxury villas in Curacao), BNB Manager (management of holiday properties), Airbnb (all well known), LaVida Curacao (Magazine about life in Curacao), Real Estate Caribe and Caresto Tophouses (Brokers). Thanks to these clients I have visited several homes / hotels and restaurants and been allowed to photograph. As a result, I have developed my own style with extra attention to detail, the right lighting and a beautiful finish, so that I can display every place with its unique atmosphere in the best possible way.
Since I have been back in Belgium I have photographed for Lise Luyten, AnDers Decorating
and Binus Interieur.
Airbnb is still one of my loyal clients. I work as a permanent photographer for top real estate agent 1st Quality Real Estate & regular for Brilliant Immo & 5th Corner. I hope you're the next customer!
I am available as a real estate/interior photographer and I can also create a 360 degree virtual tour for you. I live in Brussels and work in the whole of Belgium. I am happy to come in your direction for photographing your property(s). Feel free to take a look at my portfolio to see if my photography style fits your assignment. If you have any questions, don't hesitate to contact me.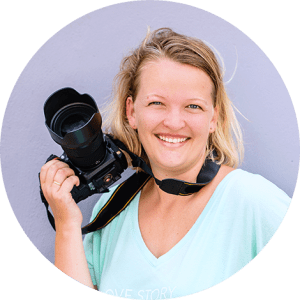 Virtual Tours & Drone Photography
SO MUCH MORE THAN JUST PHOTOS
360 degree photography & Virtual tours
Using 360-degree photos taken in all indoor and outdoor areas of the home,
I create virtual tours. The virtual tours are uploaded to a URL. The hosting can be Free with me or with you, whatever you choose. From that URL, the virtual tour can easily be viewed in different ways.
No place visits possible by Corona? Don't worry! As a photographer I still get to work B2B, so I'm happy to do a photo shoot & virtual tour for you. Thanks to the Virtual Tours, you can still offer the sellers the best service & your potential buyers can already provide a nice taste of the property. The buyers get a clear picture of how the spaces in the house merge, how large the spaces feel & what the condition of the house is. A street scene is also created, so that the buyers can also see where the house is located, in relation to the street. From their lazy seat, interested buyers can virtually view the properties you offer, walk around in them & get a very realistic view of your properties. The ideal way to really to
separate
interested buyers from less interested
buyers.

Would you like to get a taste? Feel free to take a look at the buildings below.
To serve you even better,
Aedronix
& Pure Living Photography have joined forces. Michael van Aedronix takes care of professional aerial photos & videos made with a drone. Thanks to our unique collaboration, it is even easier for you to achieve all your wishes with just one point of contact. Need professional photos to get a global picture of your estate? Present the interior of your estate as well as possible? Receive high-quality photos and videos to sell properties? It doesn't matter if you're a real estate agent, (interior) architect or stylist, a (holiday) property manager/owner, a shop/restaurant manager… our collaboration can provide you with the necessary professional photos and videos to make your property shine!
Do you want to get in
touch
directly with Michael from Aedronix? Don't hesitate to send him an email or take a look at his website.
Rates
REAL ESTATE PHOTOGRAPHY
Studios / apartments
Valid for studios and/or apartments with max. 2 bedrooms
| # buildings | Once | 3 months | 12 months |
| --- | --- | --- | --- |
| 1 | €150 | €135 | €115 |
| 3 | €412.5 | €370 | €315 |
| 5 | €600 | €540 | €460 |
Houses / villas
Valid for houses / villas and/or apartments with min. 2 bedrooms
| # buildings | Once | 3 months | 12 months |
| --- | --- | --- | --- |
| 1 | €210 | €185 | €165 |
| 3 | €575 | €505 | €455 |
| 5 | €840 | €740 | €660 |
Luxury homes
Valid for properties offered from 950 000 euros and/or consisting of several residential units.
| # buildings | Once | 3 months | 12 months |
| --- | --- | --- | --- |
| 1 | €420 | €370 | €330 |
| 3 | €1150 | €1010 | €910 |
| 5 | €1680 | €1480 | €1320 |
360 degree & virtual tours
Cost per 360 degree photo (average 1 photo per room): € 25

One-time start-up fee per virtual tour: €50

Ask for the special rate in combination with real estate photography
Extras
A teaser video of the property (made from the photos) of about 1 minute is possible for € 25 per property.
Conditions
During the photo shoot is extensively photographed.


Each room is viewed from different angles with


a

widescreen lens photographed. Authentic and unique elements are photographed with a 50mm

lens, to give the atmosphere extra good. The photos are then reworked to create as good and correct an image as possible. All photos are included in the price (there is no minimum or maximum number).
The photos will be delivered within 3 business days, unless otherwise agreed.
The virtual tour will be delivered within 5 business days, unless otherwise agreed.
Rates are listed excl. Vat
Rates are listed excl. travel expenses
Rates are listed as price per month
Do you choose a subscription? Then the total amount for the 1st photo shoot must be paid.
Example: Opt for a 3 month subscription for 1 studio per month.
Then you pay for the first photo shoot 3 x 135 euros = 405 euros excl. VAT & travel expenses.
Travel expenses are billed separately after each photo report.
With an annual subscription, you can save a photo shoot twice a year and move it to another month of your choice.
For example, you can enjoy 2 photo shoots in the month of your choice.
Blog
READ MY RECENT ARTICLES
Een tijdje geleden kwam ik in contact met An
Let's work together
TELL ME MORE ABOUT YOUR PROJECT
I would very much like to be your real estate/interior photographer!
Feel free to send me an email with all your questions or to record an appointment.
I look forward to working with us!
Let's Talk.
CONTACT DETAILS
Find Me.
Address
King's Slosteen road 28
1800 Vilvoorde, Belgium